Joining other essentials such as a backpack and sleeping bag, a tent is usually one of the basic items of a backpacker's kit. Like with a camping tent, comfort is a factor but because a backpacking tent affects your pack size and weight, knowing how to choose the right one is crucial. Keep reading as we show you how to choose a backpacking tent..
Backpacking Tent Capacity
Backpacking tents are generally designed to hold between one and four people, with two– and three-person tents being the most common. The majority of tent manufacturers denote the tent's capacity in its name. Backpacking manufacturers determine what capacity rating is given to one of their tents, leading to wide variation between brands and even between models.
Despite that variation, a manufacturer's listed capacity is normally a good guide for a tent's capacity. It's also worth noting that the majority of backpacking tents trend toward the snug side of things. If you're a larger person, plan on spending extended time in your tent, or have a four-legged friend who routinely joins your trips, consider sizing up.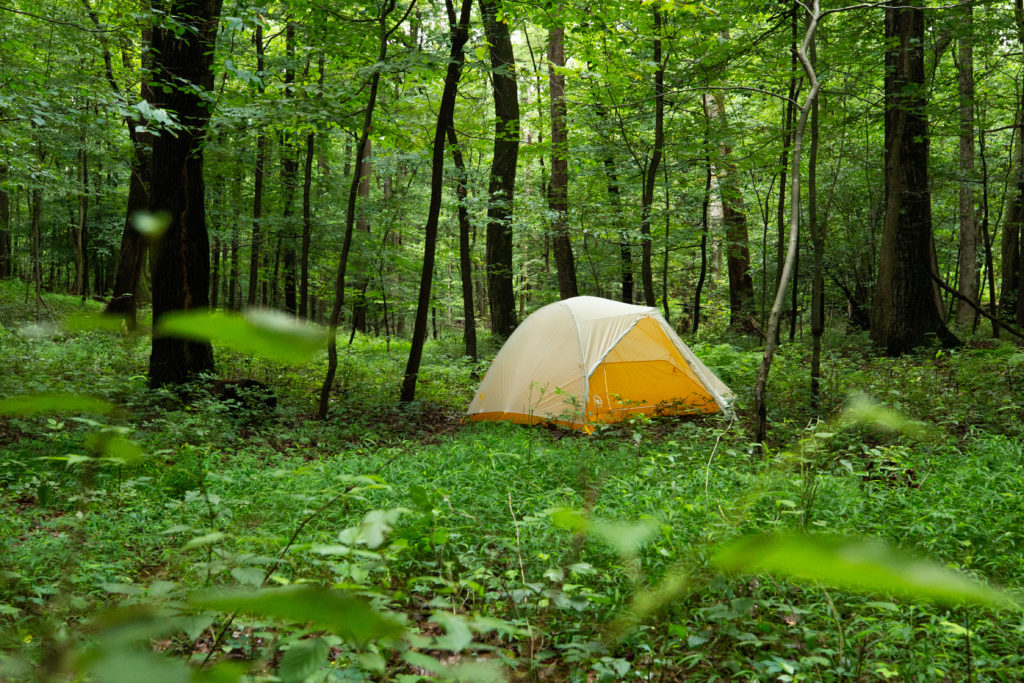 Backpacking Tent Size and Shape
There are some easy ways to distinguish the differences in capacity and tell if the two-person tent you're looking at is closer to a one-person backpacking tent. Floor area, floor dimensions, peak height, and shape all offer insight into not only the size of the tent but also to how a tent uses its space.
Floor Measurements – The floor of a tent is usually discussed in total square footage or in dimensions such as length and width. These measurements are a good way to comparing the interior space of backpacking tents. It is generally through that one person requires an area of 25 by 80 inches, or about 14 square feet.
Peak Height – Peak height is simply the measurement of a tent at its tallest point.If you're just sleeping, peak height might not be a concern; however, if you're planning on hanging out, eating, or playing cards, being able to sit upright without hitting your head on the tent is a luxury. Tent shape also contributes to this situation.
Shape – The shape of a tent explains how a tent uses its space. For example, tents with more vertical walls provide more usable space than tents with sloping walls. Note that there is typically a trade-off: In this case, more pole length may be needed to create a vertical wall, making those tents heavier.
Freestanding vs. Semi-freestanding – Another consideration when choosing a backpacking tent is whether to pick a freestanding or semi-freestanding tent. A freestanding tent is able to stand up without the aid of stakes or guylines, meaning they are stable and easy to move. Conversely, semi-freestanding tents use a combination of poles and stakes or guylines in their setup. Because semi-freestanding tents require fewer poles than their freestanding counterparts, they're typically lighter.
Tent Weight
Because you will be carrying your tent, weight is an important characteristic to analyze. The weight of a backpacking tent is affected by numerous factors, but a lighter tent weight is normally achieved by trading off things like space, features, and durability.
Backpackers should plan to carry between two and three pounds of tent weight per person. Keep in mind the weight of a tent can be split; for example, your buddy may carry the poles and stakes of a two-person tent while you carry the tent body and fly.
The weight of backpacking tents is displayed in a handful of ways by manufacturers. Understanding those weights is helpful when looking for the best backpacking tent for you.
Trail Weight – Trail weight is simply the weight of the tent body, fly, and poles – the three essential parts of the tent.
Packed Weight – The packed weight of the tent includes the tent body, fly, and poles, along with everything else that comes with the tent. This includes items like stakes and the bag the stakes come in, guylines, the bag for the poles, and the bag for the tent itself.
Learn more about the difference between trail weight and packed weight from Becky in our video.
Three-Season and Four-Season Tents
When learning how to choose a backpacking tent, you'll often see them broken down into two major categories: three- and four-season tents. A three-season tent is sufficient for many backpackers; however, winter warriors need a four-season tent. It's not uncommon for hardcore backpackers to have both a three-season and four-season tent in their quiver.
Three-season tents are designed to handle a wide array of conditions and keep backpackers comfortable in everything from sweltering summer nights to frosty fall mornings.
In general, three-season tents feature double-wall construction, meaning the tent's body features mesh paneling for ventilation and a separate waterproof fly to keep tent occupants dry in inclement weather. Mesh is less durable than nylon, resulting in a less rugged tent but mesh in a tent's body decreases the weight and yields better ventilation.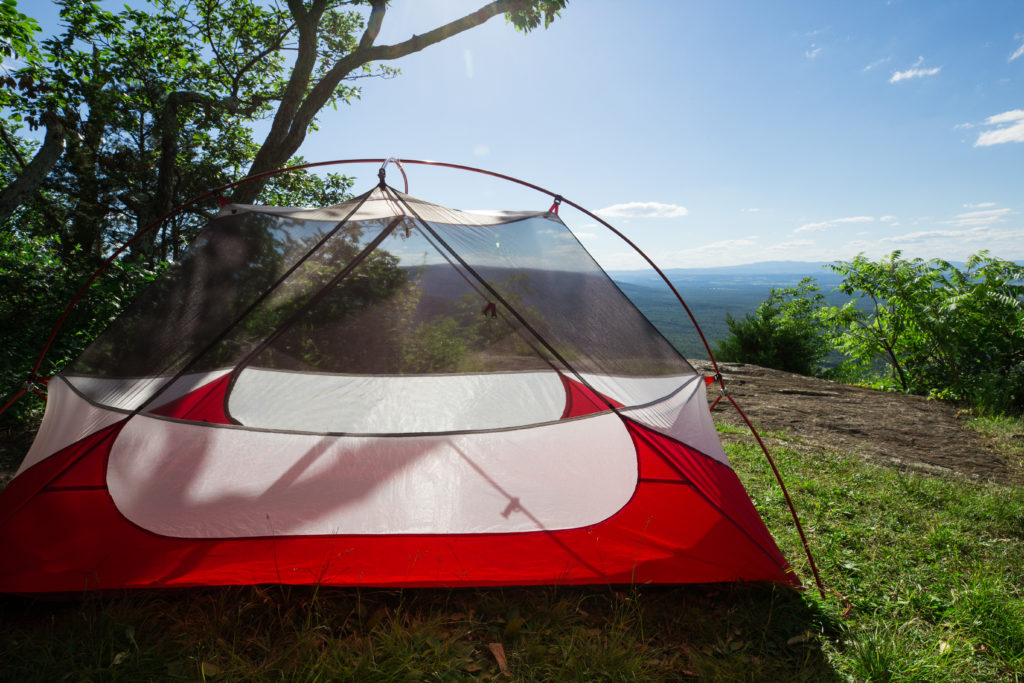 Four-season tents are designed to withstand harsh winter conditions like freezing temperatures, whipping winds, and heavy snow loads. The result of the conditions facing four-season tents is that they commonly use more robust poles, heavier nylon, and incorporate less mesh into their construction. Although heavier and less breathable than three-season tents, the heavy-duty construction of four-season tents makes them ideal for use in fierce winter weather.
Other Key Features of a Backpacking Tent
There are a few other features worth noting that can enhance the functionality and comfort of a backpacking tent.
Doors – Backpacking tents can have one door or multiple doors. A single door on a one-person backpacking tent makes sense, but if you're camping with another person a second door can provide a more enjoyable experience. While additional entry points add weight and expense, all it takes is your tent mate crawling over you in the middle of the night once to realize the value of an extra door.
Vestibules – Extensions of the rain fly, vestibules are handy in some situations and essential in others, like backpacking in wet weather. Sheltered from the elements by the fly, but floorless, vestibules provide protection for boots and packs while keeping them (and the mess they create) out of the tent's living space.
Venting – If you've ever woken up on a backpacking trip and noticed the tent's ceiling was wet you'll appreciate a tent with vents. Condensation in a tent is the result of moisture exhaled while you breathe which is unable to escape. Vents can allow moisture to leave and drier air to enter, provide a simple solution to this problem.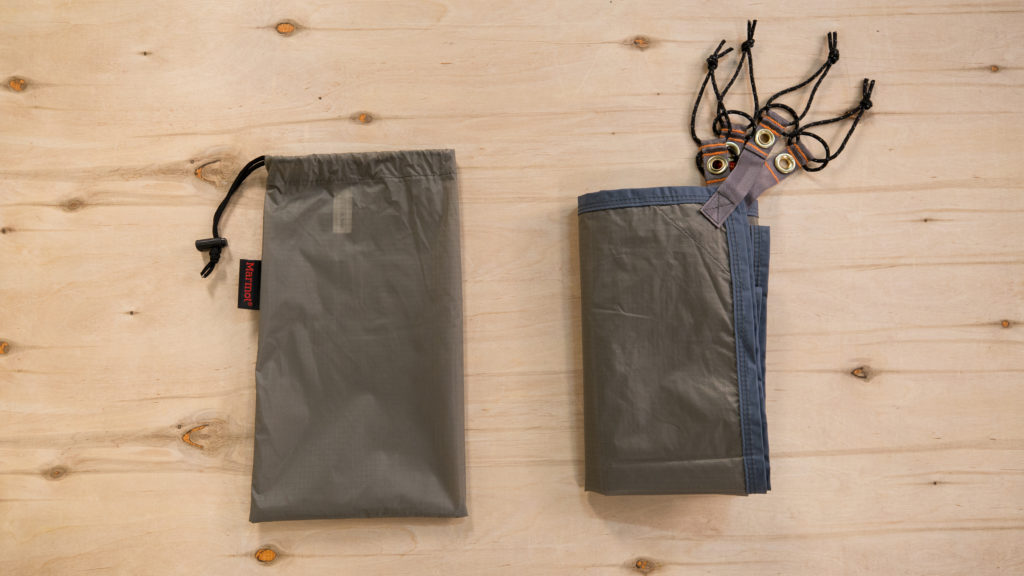 Included footprints – Footprints sit under your tent and protect it from abrasion and punctures from sharp rocks or pine needles. It also adds an additional waterproof layer between you and the wet ground. Whether or not a tent comes includes a footprint can be important when comparing the cost of various tents. For example, a tent without a footprint might cost a little less but that might not seem like such a deal when you figure in the extra expense of a separate footprint.
The Takeaway
There are a number of factors to consider when you're learning how to choose backpacking tent. Weight is a primary concern for backpackers but this must be balanced with interior space and tent shape as well as features like extra doors, vestibules, footprints and a tent's ability to handle extreme weather.